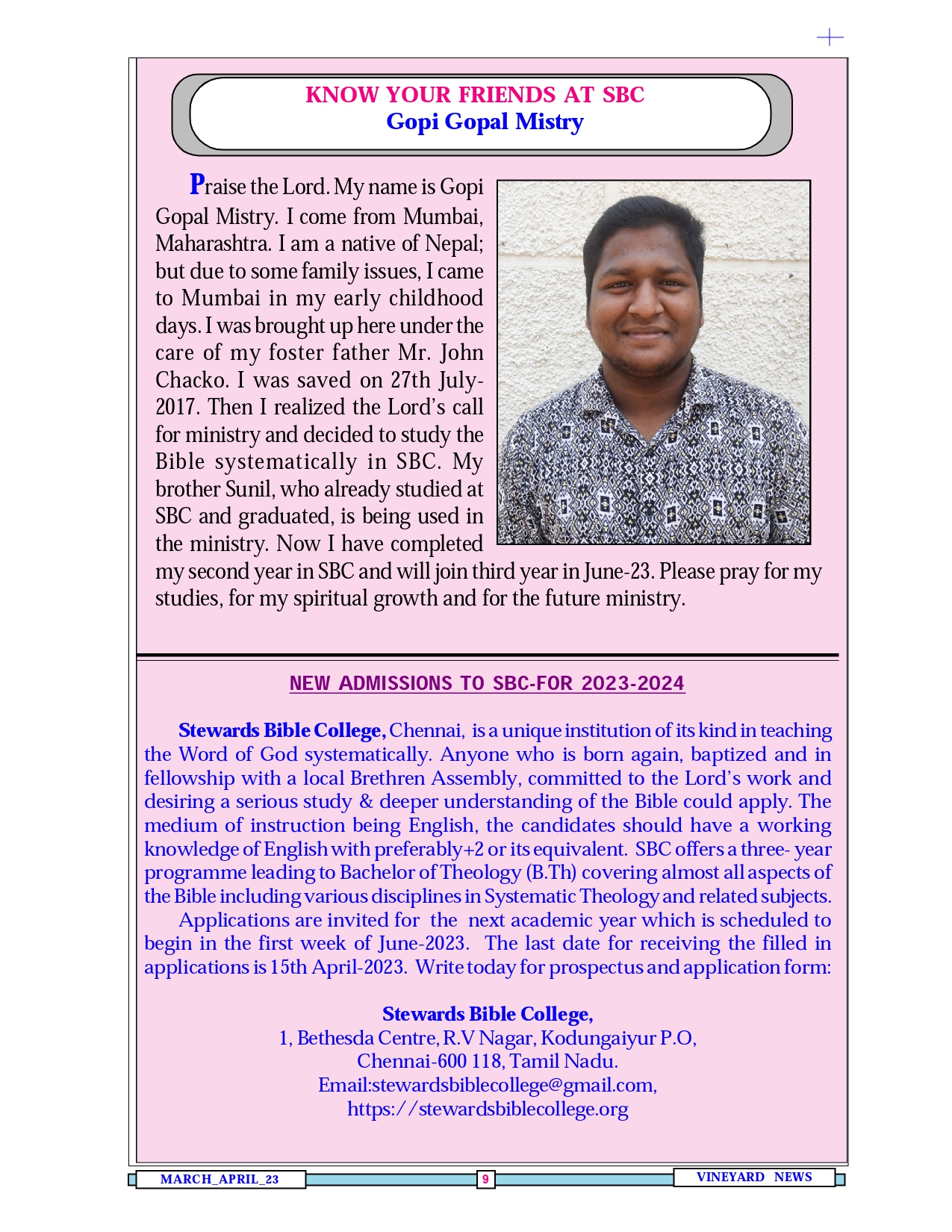 KNOW YOUR FRIENDS AT SBC
Ajay Kumar
I am Ajay, coming from Bihar. I was born and brought up in a Christian family. I used to hear the Word of God even while I was young.During those days, I was not able to understand the Bible properly. As the days passed by, God helped me to understand the Gospel; one day when my sister was sharing the Gospel, I realized that I was a sinner and needs to be saved to go to heaven. And heard the goodnews that Jesus Christ died for me on the Cross of Calvary for my sins.
Therefore, I accepted Jesus as my personal Lord and Saviour in March 2016, based on the Scripture from John 3:16. Then on 14th of March-2021, I obeyed the Lord in the waters of baptism in Jamtara. As days passed by, I got involved in various ministries, during which time I also developed an interest in studying the Word of God systematically.
So I joined BBTI, Jamtara in 2019 and did a Certificate course there. My eagerness to study further brought me to Stewards Bible College in Chennai. Now I am studying in second year, doing a three year course. Please pray for my future, as I desire to study further and do my Masters, after the course in SBC. Please pray that I may grow spiritually here and also equip myself for the ministry. Also pray for my father who is not saved.